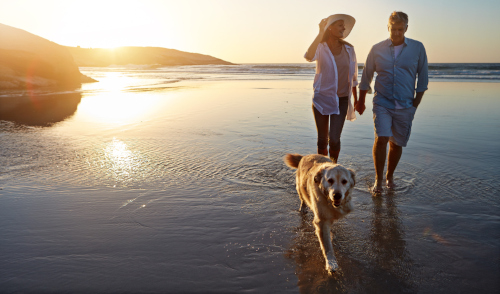 Eva educates, inspires, and awakens clients to the power they hold to create and sustain happy, healthy love.
Are you ready for a miracle in your love life?
Calling in "The One": 7 Weeks to Attract the Love of Your Life, written by NY Times Bestselling Author, Katherine Woodward Thomas, has been a national bestseller for over a decade and has helped hundreds of thousands of people find true happiness in love.
As a Certified Coach who has been personally trained and mentored by Katherine, I will guide you step-by-step through this internationally acclaimed program. Identify and release your inner obstacles to love, evolve beyond the painful patterns of your past, and become powerfully magnetic to the right partner for you.
My Calling in The One story
A decade ago, I felt like I wasn't a 'good-enough' woman. I was in my 50s, had already been married twice, and so shy that I still had no idea how to conduct myself with men. Finding someone new not only felt unattainable, it was terrifying!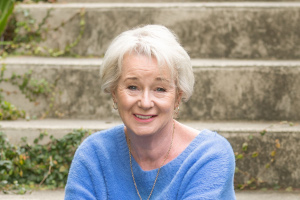 Through the 7-step Calling in "The One" process, I finally understood how and why I'd been undervaluing myself and it taught me how to recreate my life to reflect my inherent value.
I found the courage to date, to speak up (and not be a total nervous wreck!) and share my true self in relationships. Instead of people pleasing, I take a stand for what I want and deserve.
For the first time, I'm able to be myself. My relationship with my wise, confident authentic self is the foundation for my happiness.
Now, I've devoted my practice to helping others reclaim their inherent value and bring in the happy, healthy love they desire.
A Certified Calling in "The One" and Conscious Uncoupling Coach, Eva also holds a masters degree in counselling and has been counselling individuals and couples for over 16 years.
Calling In "The One" Core Premises
Premise 1
Life is a creative process and our thoughts, beliefs, assumptions, choices, actions and words are the tools we use to invent our experiences and our circumstances.
Premise 2
We have the ability to create circumstances and opportunities in our lives by setting clear intentions and by committing to and living in alignment with these intentions.
Premise 3
When we alter our relationship with ourselves, our external world will alter accordingly.
Together over 10 sessions, we will:
Identify, release and transform the false beliefs and painful patterns that have been sabotaging your love life;
Awaken to the truth of your value and your worthiness to receive great love into your life;
Anchor into a vision of happy, healthy love and begin showing up as a powerful co-creator of that future;
Learn new skills and tools to help you sustain a great relationship with "The One" you call into your life; and
Become wildly magnetic to the perfect partner for you.