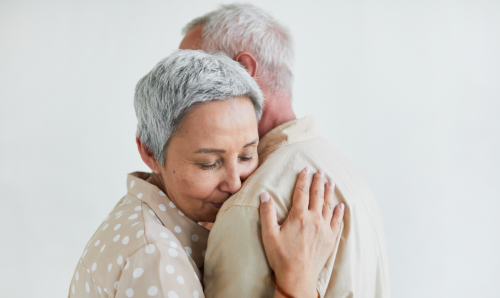 Eva provides a safe space for both partners to talk freely and openly.
Your relationship started off so well but now…
Does one of you at times become critical and aggressive, while the other is defensive and distant?
Or do you both become critical and aggressive or defensive and withdraw? Do you go around and around always following the same pattern and getting nowhere?
Do you feel like your partner is not hearing you or seeing you when you deeply long for safe emotional contact and experiencing the comfort of being understood, loved and accepted?
Do you find you have grown distant from each other and just exist alongside, like two parallel roads that never meet?
Are you worried about the impact of your arguing on your children?
In Couples Counselling…
I provide a structure for your growth out of the painful negative relational patterns and into a greater safety and trust with each other.
"Once partners know how to speak their need and bring each other close, every trial they face together simply makes their love stronger."
- Dr Sue Johnson, author of Hold Me Tight
We arrive at this point through each of you being heard in a safe environment in the counselling room. You learn how best to respond to each other by my example as I guide you both into being able to talk together about the softer emotions underneath such as sadness, fear, longing, embarrassment or shame, and to manage widely differing opinions on matters pertaining to your life together.
In our time together…
I meet with both of you together for 90 minutes in the first session.
I then meet with each of you individually for 60 minutes.
From then on, we meet together every time.
How often you need to come varies from couple to couple, but for the best results allow for at least ten sessions. We may go from weekly at first, to fortnightly to monthly.
My fee is $200 for the 90 minute sessions and $140 for the 60 minute individual sessions. Both are GST inclusive. Please note couples counselling sessions are always in-person.
Book a free 30 minute discovery session